***GRIND CITY~JPB~MAJOR ANNOUNCEMENT***DA CALL OUT!!
5th ANNUAL ALL FEMALE HIPHOP BUFFET SERIES SHOWCASE ***NATIONAL CALL FOR FEMALE HIPHOP ARTIST*** Taking submissions now through June 30, 2011. Participants must have Electric Press Kit, Music Sample, Head Shot(pro), and Live Footage(no more than 3mins long please). Voting will take place online and at the show. There will be a $250 prize and Trophy, and of course, Bragging Rights. The Show will air in October LIVE on JPBTV.COM . No Bands, sorry. No Men on Stage, No Hype Men, ALL FEMALE. The show will take place in October at Pittsburgh's Legendary "The Shadow Lounge". Please send submissions to allfemalehiphopbufft@gmail.com. More information will be available at a later date.
**FLYER**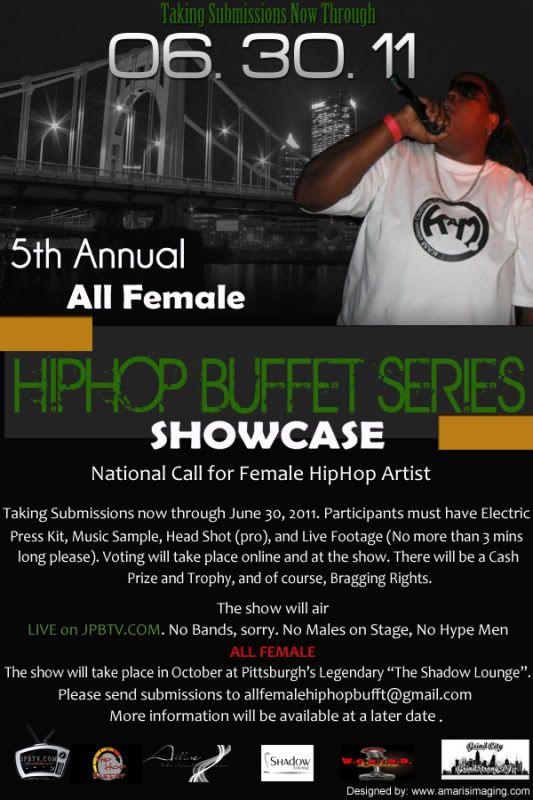 ** COMMERCIAL**
SPONSORSHIP PACKETS AVAILABLE!!
~THIS IS REAL~GRIND CITY - JPB
GAME OVA - GRIND ON!